Whack Your Boss 2: Fantasy Edition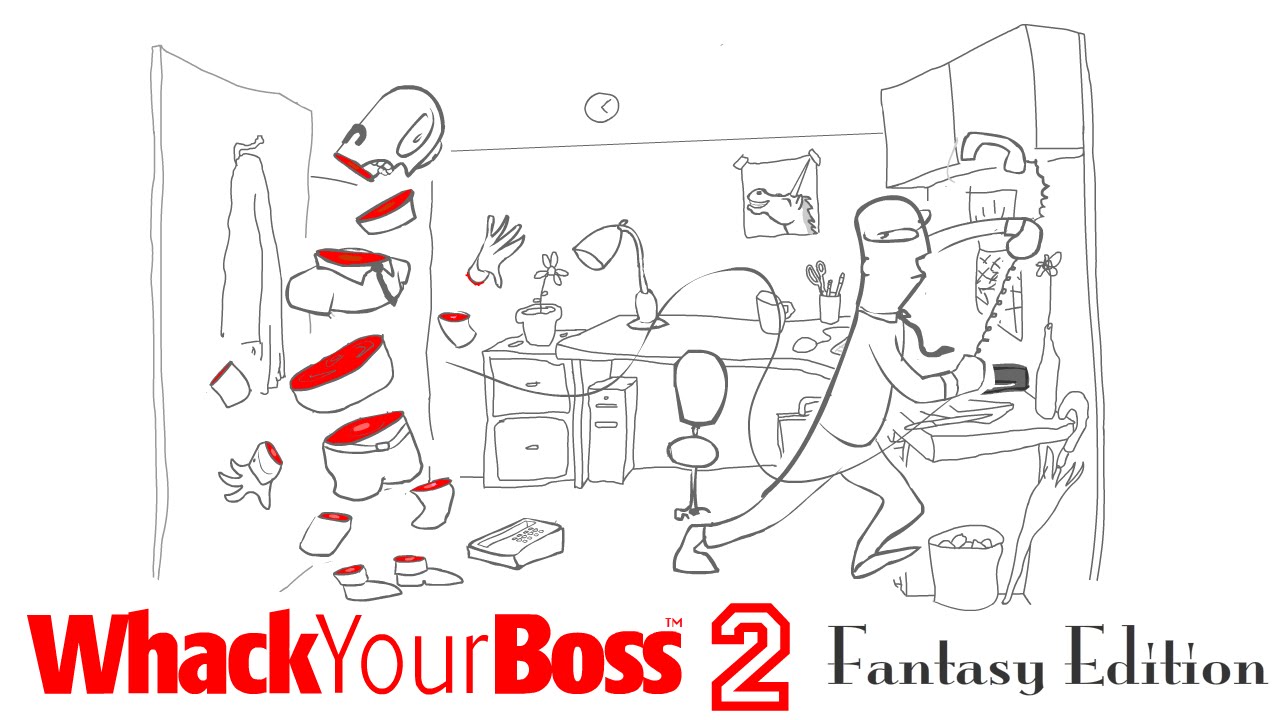 Description
:
Whack Your Boss 2: Fantasy Edition is a game that beat the boss in many ways. Your boss yells all the time, makes you very uncomfortable, today you can not stand it anymore, you will find items where you sit to attack and destroy your boss. You have the right to assault your boss in this game without worrying about being arrested by the police, without suffering any criticism or liability.
There are 10 items that you need to find to beat your boss, each item you find, it will show in the form of a small video about the attack on the boss. These items are hidden with other items in the house, you need time to find them.
This game brings a lot of scary bloody images, so it is not for children and those with heart disease or those with weak spirits. It is very provocative, haunting them or the children can learn, causing violence to those around them.
This game is completely free to play, you only need an internet connection, you can play anytime, anywhere with just one mobile device.
You can save the actions that you have done and send to your friends or share on social networking sites.

How to play Whack Your Boss 2: Fantasy Edition
Whack Your Boss 2: Fantasy Edition has a very simple way of playing, you just need to move the mouse to search for objects that can attack the boss, after finding an item you left click to select it and see The video runs itself on boss attacks when you use the item. The game will bring you many interesting experiences, through which you can relax after a tiring working time. In addition to this game, there are many other interesting games at our website for you to choose. Have a nice time relaxing with our games.