Slope Game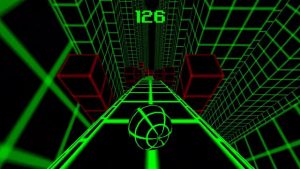 Description
:
Slope Game
Slope Game is a game of controlling the ball in the speed race with many challenges. With a beautiful interface combining simple gameplay and many interesting challenges to bring players extremely exciting experiences.
You will control the 3D ball so that it rolls forward without crashing into other objects or falling off the road. By using a combination of controls to get your ball on the right track and avoid obstacles, for example when you touch the red lines you will explode immediately, or when you fall off the The track you will also end the game. Your earned score will then appear, the score corresponding to the length of the path you have traveled. High scores help you get in the player achievement rankings.
When you start playing, it is very difficult for you to keep the ball on the right path, as long as you go for a long time, you will have more flexible reactions and easier moves. From there you will pass many levels of play and earn high scores.
Choose one of two game modes that are competitive with other players in the score or friend mode and participate in the exciting race. – In competition mode, you play and compete with all players around the world, taking high positions in the leaderboard.
– In the friend mode, you need to send the private link that you receive when selecting the game mode, sharing this link to the people you want to play with. You and your competitors will compete directly in the game, pushing them off the track and winning.
The levels will be consecutive to help you play seamlessly, there are many levels for you to conquer. Game manufacturers carefully calculated through the details linked together to help you play immediately to train your reaction flexibility so that you can pass all levels. Control the ball on the right path, overcome obstacles, conquer many levels to become the best player in this game.
How to play Slope Game
Slope Game uses the up arrow to move, the left and right arrows to control the ball to the left or right to avoid the ball on the right path and avoid obstacles